Author: Parker S. Huntington
Narrators: Lacy Laurel
Length: 8 hours and 32 minutes
Publisher: PSH Publishing House
Released: Oct. 31, 2017
Genre: Romance
He was supposed to kill me. I had done the unthinkable. I called the cops on him, on his family, but he let me live. We became friends, and then... we fell in love. Lucy Ives is a foster kid, running from her turbulent past. On her first night in New York City, she accidentally calls the cops on the mafia. When their fixer comes to kill her, he spares her life in exchange for a favor--be his fake fiance or die.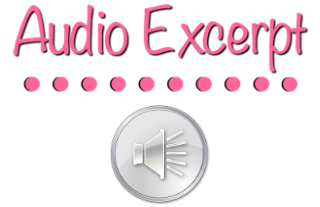 Parker S. Huntington is from Orange County, California, USA. She has a B.A. in Creative Writing from the University of California, Riverside and is currently pursuing a Master's in Liberal Arts in Literature and Creative Writing from Harvard University. She has two puppies, Bauer and Chloe, and lives with her boyfriend of four years--a real life alpha male, book-boyfriend-worthy hunk of a man. She is currently working on Book 3 of the Five Syndicates Series.

Lacy lives the life of a full time wife, mother and household manager. Needing a temporary escape from time to time Lacy returned back to her first love - reading! After devouring everything she could get her hands on she thought, -what if she could mix her love of performance and literature in a professional capacity? Once getting involved in the world of book narration she quickly became hooked and when not with her family you can find her in her studio working hard to grow in her own storytelling abilities.


I received this audiobook as part of my participation in a blog tour with Audiobookworm Promotions. The tour is being sponsored by Lacy Laurel. The gifting of this audiobook did not affect my opinion of it.
Fake Fiancé is one of my favorite tropes so I was excited to listen to this one. Lucy inadvertently gets roped into being the fiancé to former mobster Asher Black after she calls the police on him. I'm not a big fan of mob/mafia books but this one was a lot different than I expected. I really liked Lucy. She was a former foster kid but well-traveled and super smart. I think what I loved most about her is that she wasn't naïve to the world. She was attracted to Asher but she knew about his mob ties. She didn't let his attractiveness distract her from the fact that he could have her killed if he wanted to. I liked Asher too. I get the super smart guy thing but the mob ties and titan of business thing at 25 was a little too farfetched for me. Some parts of this story really had me side eying this story. That being said it didn't keep me from enjoying it. I really liked Lucy and Asher together. This book was very slow burn. Lucy and Asher really got to know each other before they took it to the next level.One thing I did not expect from this book was for it to be so funny. I would have to classify this at least a little as romantic comedy because there were so many parts that had me laughing.
Narration
This book was narrated by Lacy Laurel. I have listened to books from her before and I must really say the more she narrates the better she gets. In previous books I listened to narrated by her, I felt she narrated a little too fast but her pacing was really good in this one. I still don't love her male voices but it's not enough of an issue to keep me from listening to a book narrated by her.
Overall I really enjoyed this book. I would definitely be looking for more from these two.


Nov. 12th:
The Audiobookworm
Next Book Review
What Is That Book About
Nov. 13th:
Jazzy Book Reviews
Lilly's Book World
Nov. 14th:
Up 'Til Dawn Book Blog
Desert Rose Reviews
Highway-Y.A.
Nov. 15th:
Love Read Listen
London's Scribbles
Nov. 16th:
Between the Coverz
Audiobook Romance
Nov. 17th:
The Book Junkie Reads . . .
Notes from 'Round the Bend
Nov. 18th:
The Book Addict's Reviews
Elsie's Audiobook Digest